The beach is located at the west coast of Palawan Island, 41 km from the center of Puerto Princesa city and 8 km from the beach of ☛ Nagtabon. The road to the beach on a motorcycle in a northern direction will take 1 hour. Driving experience is required, since the last one and a half kilometers of the road to the beach, is the track for off-road enthusiasts. A trip by a scooter is not recommended!
A turn to the beach located 23 kilometers north bound (after 22  km. yellow post).
After turning on the north road to the left, drive 7.5 km.
After 7.5 km there is a descent to the beach Nagtabon. Moving to the right another 8 km you reach the Talaudyong beach
After 500 meters on the road to the Talaudyong beach, excellent views of the Nagtabon beach.
Until the road here is not completed yet, a scooter here to go very discouraged. On the way, are quite dangerous rocky areas, especially on the rise.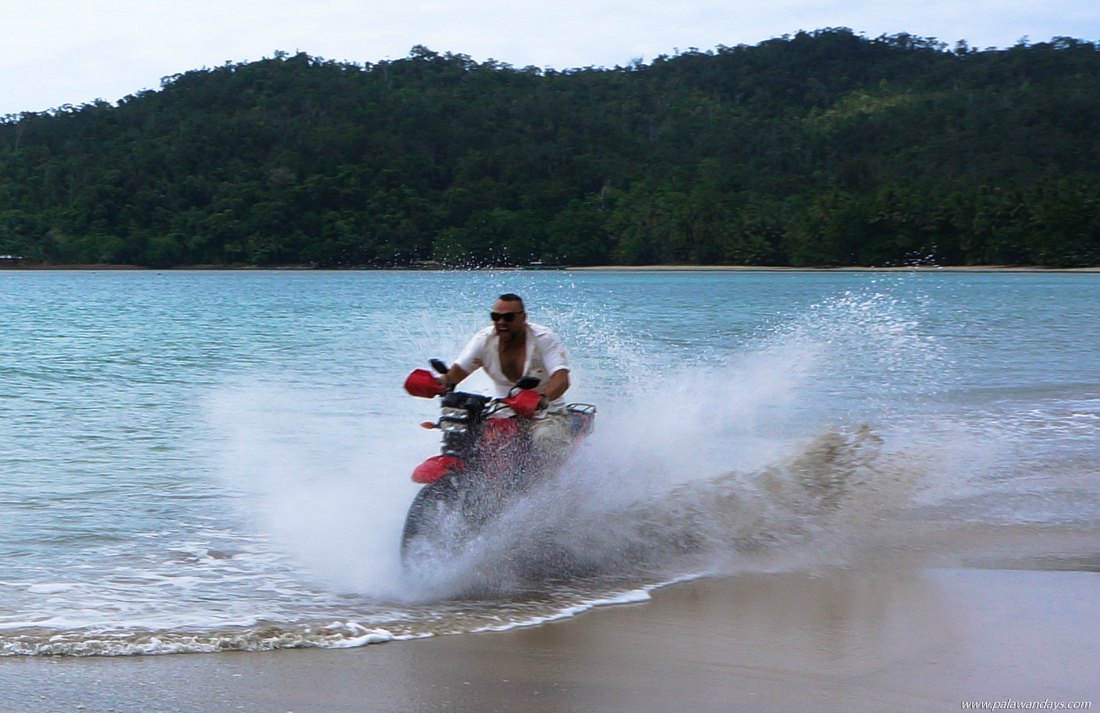 If you wait for the evening, on the way back you can catch a beautiful sunset
---
15. Moto tour Talaudyong beach
Location: Palawan / City: Puerto Princesa
875 ₱ (17 $) - 1,700

₱

(33 $)
Booked: (1)
Moto tour Talaudyong beach. Tour day/half for fans travel on motorbikes, a relaxing beach holiday and wonderful sunsets. The trip to the west coast of Palawan island accompanied by a guide. The beach is located 42 kilometers from the city of Puerto Princesa, it takes 60 minutes in the road. Petrol and motorbike is included to the price. Requires driving experience. Read more about the beach in photo-review ➥ Talaudyong Beach
  MOST POPULAR TOURS ON PALAWAN ↷