International terminal of Puerto Princesa Airport Palawan was open at 4 may 2017.
In February eight chartered flights from mainland China are scheduled to bring in tourists to visit Puerto Princesa City's attractionin this week. Chartered flights will be coming from the cities of Xiamen, Tianjin, and Beijing.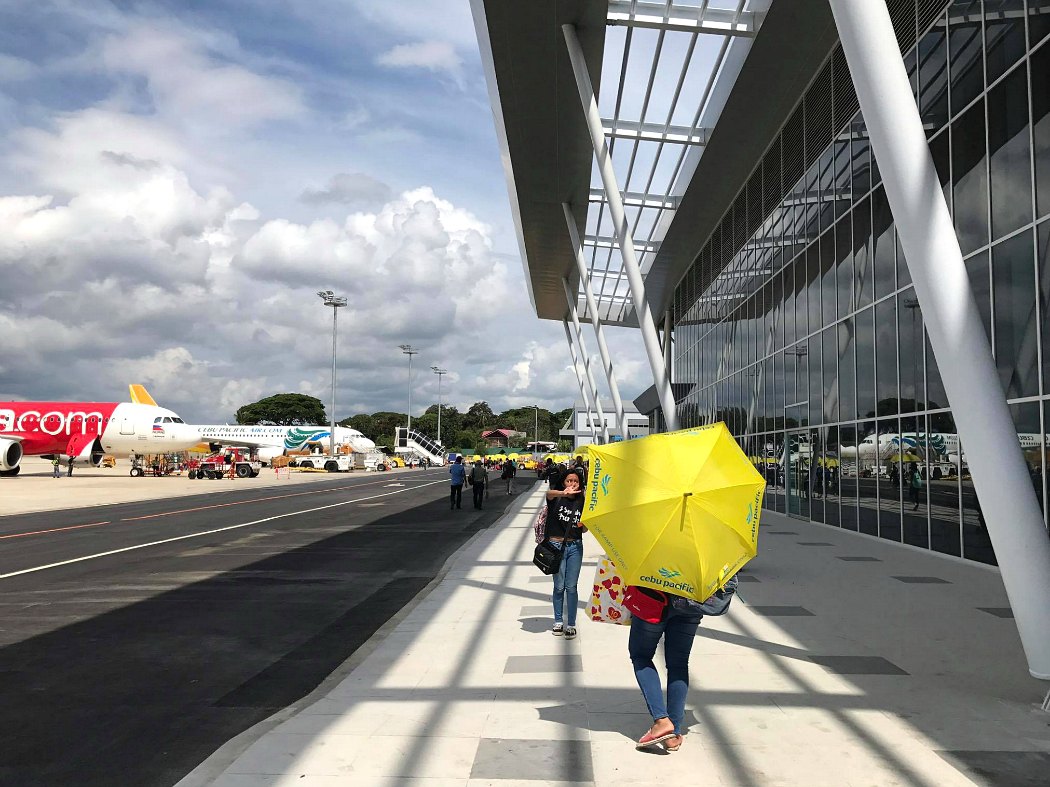 MOST POPULAR TRANSFERS ON PALAWAN ↷
---
01. Underground River tour from Puerto Princesa

★★★★

★
Location: Palawan/City: Puerto Princesa
2,150

₱

(41 $)

30% prepayment


Booked: (68) June (1)
The tour to the Underground River is for the whole day. Tour include 1,5 hour air condition transfer from the hotel in Puerto Princesa (pick up at 7:50 – 8:40), lunch in Sabang, the boat to the river and through it, environmental fee and guide. FREE for children below 3 years old. Return back to the hotel or drop-of in the city at 5 PM.
---
01ab. Underground river tour and shared transfer to El Nido

★★★

★★
Location: Palawan / City: Puerto Princesa
2,850

₱

(55 $)

30% prepayment


Booked: (110) June (3) May (2)
1. Underground River tour Includ: 1,5 hour air condition transfer from the hotel in Puerto Princesa City or hotel along the road to Sabang (pick up at 7:30 – 8:30AM), lunch in Sabang, the boat to the river and through it, audio system, environmental fee, permit, guide and transfer to El Nido. All inclusive! Free for children below 2 years not occupying a separate seat. 2. Transfer from Sabang (Underground River) to El Nido with a change to another minibus. If you need private van without change, click here ⋙