Port Barton is a small coastal village on one of the many shores of the island of Palawan, in 145 km from the city of Puerto Princesa. Most tourists who have visited Port Barton and the surrounding untouched Islands, believe that this is one of the most exciting places in the Philippines. Port Barton attracts not luxury hotels and first-class service, namely the budget stay in a remote and inaccessible village on the Western shore of the island. Fortunately, Port Barton is not as popular as El Nido or Sabang. Port Barton is still largely unspoiled, pleasantly simple and a little primitive, and this is exactly what seems to make it a very attractive place for people who want to break away from all the problems of the modern world. Here are no concrete roads, and that there is a 17 kilometer track for off-road enthusiasts. There are no five-star hotels. Electricity is served from 5:30pm until midnight. There are no banks and ATMs. No doctors and hospitals.
By Bus. From the bus station San Jose in Puerto Princesa, there are daily bus, jeepneys and even a van going to Port Barton (the price of the bus 200 to 250 pesos). Schedules can be found in section ➛ Bus terminal in San Jose. You can also catch a bus on the route Puerto Princesa – El Nido or Roxas, but to get to Port Barton, you have to negotiate with local tricyclist. Turn to the village of Port Barton 18 km Cost about 700 pesos. If you get to Roxas city (Roxas) from there departs daily jeepney to Port Barton at 12:00 (travel time about 1.5 hoours, price from 150 pesos) From Port Barton to Roxas bus departs approximately at 8: 00 (better to be there in advance). In the same way upon reaching Roxas city, you can get to Port Barton from El Nido.

T

o Port Barton by Van
The easiest and most convenient way to get to Port Barton, is on a van or by rental car. Schedules of vans can be found in section ➠ Bus terminal San Jose From Sabang to Port Barton you can take a van by this schedules ➠ Transfer Sabang (Underground River) → Port Barton
---
03. Shared Transfer Puerto Princesa ⇄ Port Barton

★★★

★★
Palawan / Puerto Princesa, airport - Port Barton
550

₱

(11 $)
Booked: (148) May (1)
Shared van transfer from Puerto Princesa to Port Barton and from Port Barton to Puerto Princesa. Pick-up at your hotel or airport in Puerto Princesa. In Port Barton from bus terminal. The journey takes 2h. 50 min. (145 km).
  MOST POPULAR TRANSFERS ON PALAWAN ↷
T

o Port Barton via Underground River
If you want visit Underground river with a transfer to Port Barton in the same days, you may use offer bellow. Its also convinience go to Sabang Underground River from Port Barton, after the tour you will transfer to Puerto Princesa
---
01g. Underground River tour & transfer to/from Port Barton (PRIVATE VAN)

★★★★★
Location: Palawan / Puerto Princesa - Port Barton
3,200 ₱ (61 $) - 14,820 ₱ (284 $)

30% prepayment


Booked: (12) May (1)
Excursion with transfer: Puerto Princesa → Underground River Sabang → Port Barton or from Port Barton → Underground River Sabang → Puerto Princesa. The private excursion transfer includes; aircondition private van with driver, free pick up from airport or hotel, shared filipino tour guide, shared boat to the National Park and back, shared paddle boat through the cave, lunch, permit, environmental fee and audio system in the cave. All inn. Tour start from Puerto Princesa at 7.30 – 8.30 am, from Port Barton at 5.30 – 7.00 am.
B

y boat. From Port Barton to El Nido or Sabang (Underground River) you can hire a boat
---
11d. Private boat transfer Port Barton ⇄ El Nido

★★★★

★
Location: Palawan / Port Barton - El Nido
7,500

₱

(144 $)
Booked: (2)
Private boat transfer Port Barton to El Nido or El Nido to Port Barton one way. Pick up from your hotel in Port Barton town. The distance is 79 km. Journey takes around 3 hours.
T

o Port Barton b

y motorcycle
The most exotic way is by renting a motorbike. The trip can be done on a motorcycle or an automatic scooter (in dry season). Along the way there are gas stations, tire service, roadside cafe. The journey time is 3.5 – 4 hours. 145 km (the trip requires driving experience!). Best to rent – offroad motorbike with thick off-road tires ➠ book motorbike
---
12. Yamaha YBR 125G Blue (3) (Crash Guard)

★★★★

★
Location: Palawan / City: Puerto Princesa
300 ₱ (6 $) - 510

₱

(10 $)
Booked: (19)
Legendary, economical and reliable companion on a journey – motorcycle Yamaha YBR 125G. Mileage – 18500 km. Engine 125 cc. Fuel tank – 12 litre. 5 speed manual clutch. Ground clearance 140 mm. Reliable motorcycle for all road conditions.
W

here to stay in Port Barton
There are not many hotels in Port Barton, and those that are simple. In high season there are not enough rooms available. Book in advance.
W

hat to do in Port Barton?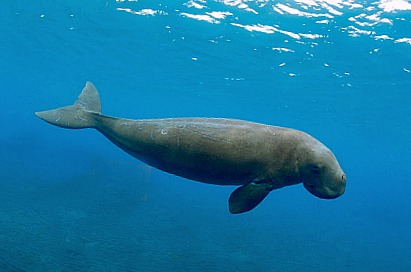 Diving. In the village there are several diving schools. Of course, first, come here, it is a beach vacation. Island tours by local Agency. The standard price for the tour per person is 700 pesos. The Price includes the boat, guide and lunch at one of the beaches. If you are many, it is possible to negotiate private boat. Here in november and december in only 10 min from village you can personaly see sea cow. Around Port Barton, you can walk to the waterfall. In the Northern part of the beach there is a small path leading to the waterfall – 3.5 km in one way.
 

A

n overview of the Islands of Port Barton
 Town's beach of Port Barton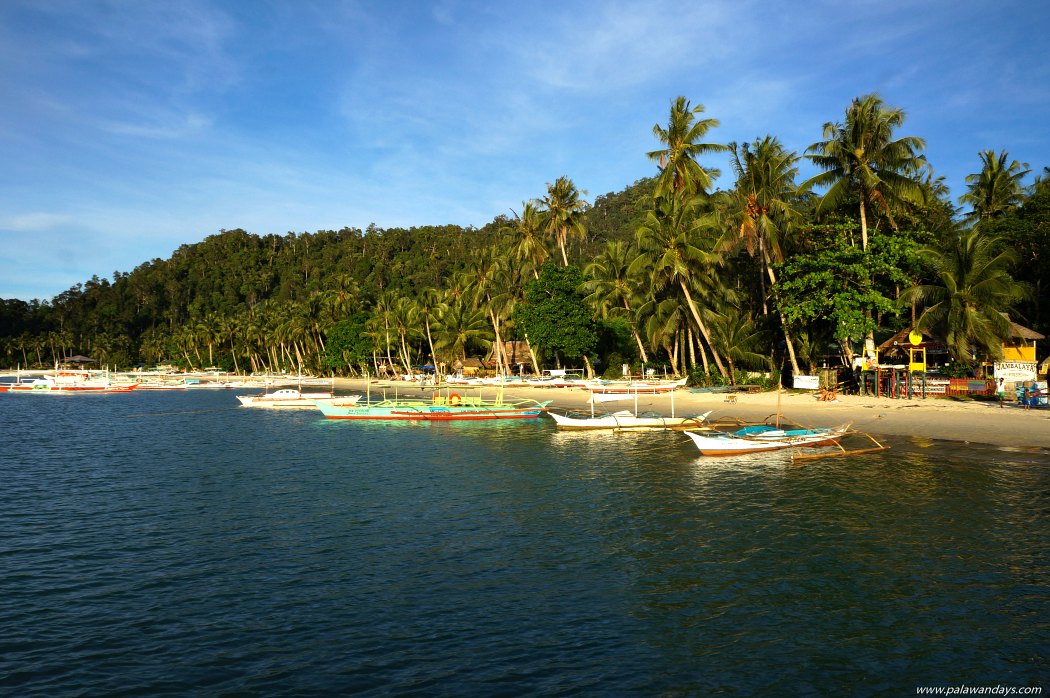 German Island. 
.
.
Exotic Island
.
Paradise Island
Bigaho Waterfalls  
The waterfall is a 20-minute boat ride from the village. You can enable the waterfall to the tour (ask the boat captain)
.
.
The waterfall is quite cool. It is possible to gently climb through the jungle on the right side.
At the edge be very careful, the rocks are very slippery.
Upstream still has a few steps.
---
50. Private island hopping tour "C" Port Barton
Island: Palawan / City: Port Barton
875 ₱ (17 $) - 3,500

₱

(67 $)
Booked: (0)
Private tour to Port Barton islands + waterfall. We selected 4 places to visit. German Island, Exotic, snorkeling spot and Bigaho waterfalls. The tour starts at 8.30 – 9 AM. Return around 4 pm.
---
03b. Shared Transfer El Nido ⇄ Port Barton

★★★

★★
Palawan / Port Barton - El Nido
590

₱

(11 $)
Booked: (74) May (1)
Direct van transfer from El Nido to Port Barton or from Port Barton to El Nido. Pick up in Port Barton: From 2019, the entry of vans is prohibited in the Town. Look for your van at bus terminal of Port Barton. Pick up from El Nido Town and Corong Corong beach (except Caalan beach). The journey takes 166 km. and 4 hours. Departure time from El Nido 8 AM and 1 PM. From Port Barton to El Nido 8 AM, 1 PM and 5 PM.