Lot for sale. 50 minutes from the international airport of Puerto Princesa, shopping mall Robinson and new SM Mall. The lot is located near to the good beach Nagtabon, just in 1.5 km. 1 minute ride by scooter. The area is 10 000 sq.m. (1 hectare) Price
2500000 PHP = 47867.5 USD

 only 250 pesos  (6$) per sq.m
Video. The Nagtabon beach is one and a half kilometer from the site. South China Sea. On the scooter descent from the mountain is 1 minutes. For example, land on neighboring beaches costs
6000 PHP = 114.88 USD

pesos per square meter.
The registration of the land and other documents will take more than 6 months. The tax on the purchase of this land will be approximately
90000 PHP = 1723.23 USD.

+ some small payments. If you need a service to accompany the transaction by a notary + 9% of the cost, you can do without.
In truth, a unique offer! This is the only good beach from the capital of the island of Puerto Princesa by land, which is also located an hour's drive from the new international terminal. The beach of Nagtabon near which the site is located is gaining momentum in attendance. It grew local cafes, the road here was laid only half a year ago. While there is virtually no development (hotels at home). Nearby there are many beaches along the picturesque roads along the sea. Another 4 km. (15 minutes by boat) from the beach in the sea is a rocky group of tiny islands, national park, where in the water you can find any livestock. Picture below.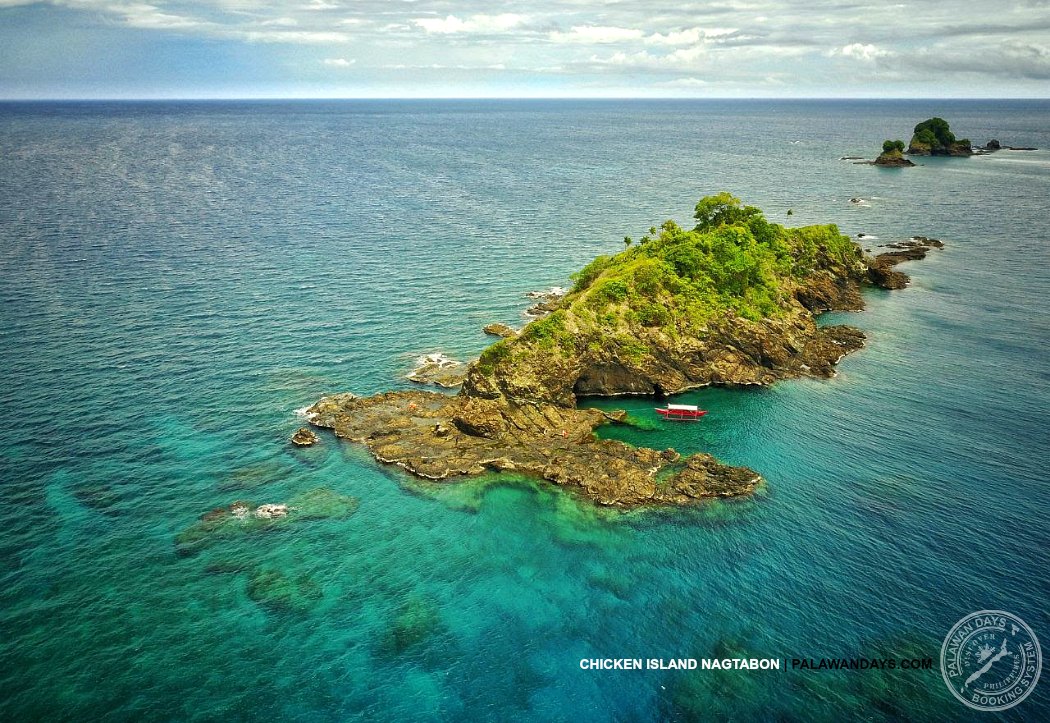 As you know, a foreigner can not fully settle the land in the Philippines. There are several ways to formalize it partially in your name. One way is to file a large share in a Filipino or two and make up several other passing contracts to protect yourself against possible risks. You can create a corporation and place the land on your company, but there must also be a Filipino (this has nothing to do if he has no voting rights). In a word, the land can be safely purchased if you make up a competent contract with a notary.
W

hat else on Palawan?
In the province of Palawan yet known and most interesting 9 places. This is the island's capital and largest city – Puerto Princesa, Quezon town with its unique caves Tabone, Sabang village and entering into the world heritage Underground River, an unknown Port Barton, San Vicente is located where the longest beach in the Philippines – Long Beach, the old capital of the times Spanish colonization – Tay Tay, the pearl of the Philippine archipelago – El Nido and Coron Island (Busuanga), with its sunken ships and cleanest lakes in karst rocks. Below is listed a detailed description of these destanation of the island.
Up to the world-famous Underground River, only an hour and a half by excursion car…
---
01. Underground River tour from Puerto Princesa

★★★★

★
Location: Palawan/City: Puerto Princesa
2,150

₱

(41 $)

30% prepayment


Booked: (68) June (1)
The tour to the Underground River is for the whole day. Tour include 1,5 hour air condition transfer from the hotel in Puerto Princesa (pick up at 7:50 – 8:40), lunch in Sabang, the boat to the river and through it, environmental fee and guide. FREE for children below 3 years old. Return back to the hotel or drop-of in the city at 5 PM.